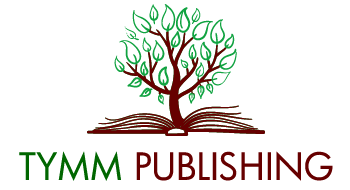 Independent Publishing Packages
Tymm Publishing LLC is a Christ centered publishing company dedicated to publishing books that entertain, edify and encourage growth. As an independent publisher we understand the desire for authors to own and publish their own work.  While independent publishing (or self-publishing) has grown in popularity, there still a lot of work that goes into publishing a book.
If you have other obligations like family, work, etc., you may be overwhelmed by the process. Tymm Publishing offers you virtual services to help you along the process and meet your publishing deadlines. These services include editing, interior layout, book cover design, distribution setup and more.
FICTION: We are seeking Christian fiction. Manuscripts with explicit sexual content, offensive language or excessive graphic violence WILL NOT BE accepted. We are SEEKING mysteries, women's fiction, romantic suspense and romance.
We are also open to elementary or middle school chapter books and children's books.
NONFICTION: We are pretty specific about the type of nonfiction we are looking to publish.  The Stepping into Victory PRESENTS focuses on encouraging women, while Written Voices PRESENTS is dedicated to the growing or aspiring writer.
If you have a manuscript that fits we would love to assist you with the publishing process, contact us below.